Cephalus, in Greek mythology, was the son of Hermes and Herse, daughter of Cecrops, king of Athens. Artemis (Diana) had gifted him a javelin that never missed, and a hunting dog named Laelaps that always caught its prey. According to Hesiod's Theogony, he was beloved by the goddess Dawn (Eos, or Aurora), who carried him off to live with her on Mount Olympus. After their erotic adventure, Cephalus ended up on an island where he eventually stayed and became the ruler of the area. The island was named after him as Cephallenia, Cephalonia or Kefallonia and he was linked with the ancestry of Odysseus.
Aurora

→
MAKRIS GIALOS SUITES POLICIES
Thank you for choosing to stay with us at The Klaritz Suites, Makris Gialos Kefallinia Island. To make your stay as pleasant as possible and provide an excellent, safe, and enjoyable experience, please read our policies carefully. It is important to us that our guests have all the appropriate information to make their stay as comfortable as possible.
FIRE SAFETY
The suites are equipped with fire distinguishers and fire safety information. In case of emergency, call the FIRE DEPARTMENT at 199 or the POLICE at 100. Please review this valuable information, including the correct use of fire distinguishers. It is not allowed to light candles in the suites or leave lighted candles unattended on the terrace. Please ensure you turn off electrical cooking appliances.
HEALTH ISSUES
You can always contact our Agent for any issue. There is a General Hospital in the city covering almost all cases.
SMOKING
All our guests should enjoy a clean air suite, so we prefer to keep Klaritz Suites a smoke-free facility. Guests can smoke on the suites' open-air terraces in front of the rooms and the garden using ashtrays, having in mind safety against the danger of fire. Odour is unhealthy and objectionable to our guests, possibly with babies and infants.
MAXIMUM OCCUPANCY & CHILDREN
Suites are designed for a maximum occupancy of three adults using existing bedding. The foldout sofa can be used as an extra bed accommodating an adult or two kids under 12 years old (free of charge) in the same room as parents or legal guardian. There is no possibility to place an extra bed. A baby cot may be provided in the suite upon request. As the parents, guardians, or chaperones of children you are personally and legally responsible for and must always supervise them.
PARKING
Free self parking is available in our private area next to our guests' suites (one car per suite).
Wi-Fi ACCESS
Access to our Wi-Fi is free for our registered guests. Wi-Fi signals are subject to changes depending on the status of our Wi-Fi-equipment, provider, and interference from other local wireless signals. We strive to offer you the best available connection quality. Password is provided upon arrival.
ROOM KEYS
Room keys are issued to the registered guest(s). There is a magnetic card for activating the power of the suite. I.D. is required if you have lost your key and request a duplicate. Please return the room key at Checkout. Keys are in the Wall Mounted Combination Key Safe. Code is provided upon arrival.
HOUSEKEEPING & LINEN CHANGING
Your comfort is significant to us. For guests staying multiples nights, bed linen is changed on a rotation schedule. Used towels and linen are exchanged for fresh every third day. If housekeeping is unable to change a bed due to personal items left on it, a note will be left. Housekeeping will be happy to change your bed linens and make your beds each day, if requested, at an extra charge. Due to COVID 19 issues, please contact our staff if you have any additional questions or concerns.
SECURITY RULES
The Suites are not liable for customer personal belongings loss. We suggest not giving the keys to any third party for the guests' safety and their belongings. Suites' guests are responsible for the magnetic card and key they received as well as for their damage or loss. In case a guest has not been in their room for more than three days, and they have not notified the administration in advance about their absence, our Agent has the right to organise a committee, describe all the customer's property, and inform the police about the guest's absence. Guests bear full responsibility for their visitor's actions. We provide a Luxurious Laptop Size Safe.
DAMAGE DISCOVERED AFTER CHECKOUT:
Damage to suites, fixtures, furnishing, and equipment including the removal of electronic equipment, towels, artwork etc. will be charged at 120% of full and new replacement value. Damage to mattresses and linen, including towels, mattress pads, sheets, bedspreads, blankets resulting from body oils, makeup, shoe-polish etc. will result in a charge for the cleaning, repair, or replacement of the damaged article. We will make every effort to rectify any damage internally before contracting specialists to make the repairs. Therefore, we will try our best to keep the guest's costs to a minimum.
→ For any anomaly that might come to your attention, please inform our Agent
→ If you notice anything suspicious, please alert the authorities immediately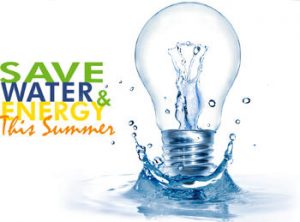 SPA INSTRUCTIONS AND SAFETY ISSUES
This Jacuzzi/spa facility is for your joy and fun during your stay at KLARITZ LUXURY SUITES. The installation is equipped with Bluetooth, where you can connect your portable devices and listen to your favourite music. There is also a pump button for the jets and a light button for night use. For your personal safety and the facility's protection, here are some basic rules, which we advise you to read carefully and follow:
The volume of the spa is almost 2000 litres (530 gallons), so it takes some time (1-2 hours) for the water to heat up to the desired temperature, which you can set by pressing the arrow buttons (↑, ↓).It also takes more time to cool down on its own, since there is no mechanism to force this.
In general, the water temperature should never exceed 40°C (104°F), because it causes hyperthermia with drowsiness and heaviness symptoms to humans. However, we strongly advise NOT to set the spa temperature over 30°C (86°F), for your safety, the installation's safety and next guests' convenience.
It is advisable to place the thermos-cover safely on the spa after each usage. The thermo-cover is fragile and expensive, so do not let your children jump on it. Additionally, they will fall into the spa and might injure themselves severely. The thermos-cover has its place in the garden.
Water attracts children, so please do not leave children unattended in the facility or allow them to roam unsupervised, especially in the Jacuzzi/spa area. Children under 16 y/o can use it under adult supervision.
People with heart disease, low or high blood pressure, circulatory disorders, diabetes, excessive weight, or being under medication should consult their physician before its use. Persons who suffer from infectious diseases are NOT allowed to use the spa. Consumption of alcohol or drugs while using the spa dramatically increases the chance of fatal body overheating. Pregnant women should be careful when getting into and out of the spa because wet surfaces can be slippery.
Never place any electric device within a 2-metre radius (6.5 ft) of the spa to avoid any electrical shock. Electric devices fallen into the water may cause death or other serious injuries. Do not use the spa when it rains!
For any anomaly that might fall under your consideration, please inform our booking Agent. If you notice anything suspicious, please alert the authorities immediately.
Preferably, do not use the spa alone!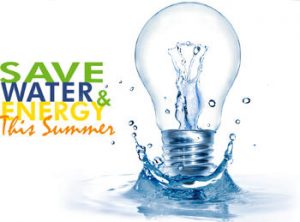 CORRECT USE OF THE A/C SYSTEM
During summer months, the temperatures can rise inside the Suites, and your stay may become very uncomfortable. We recommend you to read the following advice so that you create a healthy and comfortable environment during your stay while minimizing your environmental footprint.
For your comfort, we have equipped our Suites with 1) individually controlled, eco-friendly, energy class A+++ air conditioners (A/C), 2) design ceiling fans (CF), 3) blackout curtains and 4) energy-saving shutters.
SET THE A/C: Although many studies show that an environment between 19°C – 25°C (67°F – 77°F) is most comfortable for humans, please note that what is most important is the difference between your A/C setting and the outside temperature. Therefore, it is advisable to follow the general rule of setting the air conditioning unit at 10-12°C (25°F) degrees below the outdoor air temperature. You may also think that if you get home and want the air temperature to get cooler right away by turning the thermostat way down, the A/C unit will work faster. Well, no. So, if the outside temperature is 38°C (100°F), and you set the thermostat at 18°C (64.5°F), would you expect that the air conditioner will cool the room faster than if set at 25°C (77°F)? Well, no. The thermostat just checks the temperature of the air inside the room and stops the compressor when the temperature reaches the desired level. This function means that the compressor will work longer (consuming more energy) BUT not faster to achieve the lower set of 18°C (64.5°F) than the 25°C (77°F) set.
USE THE CEILING FAN: Now imagine a drop of blue food colouring in a glass of water. If you wait, it could take some time before the colour seeps throughout the water. Nevertheless, if you stir it, the colour goes everywhere within seconds. Similarly, ceiling fans circulate the cold air blown out of the A/C in the room. As heat rises, cold air sinks closer to the floor, and without fans, the air tends to settle instead of circulating. This circulation of cold air helps your sweat to evaporate faster, and this has a cooling effect on your skin, creating an artificial 'wind chill' effect that helps you feel comfortable. It has been found that a downward draft from a ceiling fan can make you feel up to 8°C degrees cooler. Furthermore, a ceiling fan helps the A/C run more efficiently, which not only saves energy but also reduces wear and tear on the A/C unit itself. These two HVAC systems are designed to work in concert. Remember, a fan does not cool a room; it just makes it more comfortable to be in.
CLOSE THE BLINDS: The sun's rays can dramatically heat your space quickly, particularly in the afternoon (while you are on the beach). Use our blinds and blackout curtains to keep out the sunlight and keep the inside cool. Bright sunlight is A/C system's nemesis because it forces it to run all the time (consuming energy senselessly) to maintain the optimal temperature. You can enjoy the sun outside your Suites
WINDOWS: Our window frames are energy efficient, which means they prevent the cold air from escaping while reducing heat absorption drastically from the sun and providing an active defence line. A/C will not operate if balcony doors and windows are open (except the door). It takes the A/C system 1 minute to deactivate or reactivate.
TIPS: 1) While you are at home, do not start/stop the air conditioning unit continuously. Open your air conditioner when you feel so and leave it operating through the day between 19°C and 25°C (67°F – 77°F). 2) Before you sleep, turn on the sleep mode. In sleep mode, the air conditioner will increase the temperature by half a degree every hour for four hours, sending a formerly 24°C room to 26°C. The unit will then stay quietly functioning at 26°C. In such a way, you can feel cool while sleeping because our body requires less cooling when we are asleep. 3) When no one is in a room, it is best to keep the blinds closed and leave the A/C at 25°C (77°F). Therefore, after returning from a long day at the beach or an excursion, you will not be slammed by a thick wall of stale 35°C (95°F) air. Then you may reduce the temperature to your preferred level. 4) Use the ECO button to enter the energy-efficient mode. Under cooling mode, press this button, the remote controller will adjust the temperature automatically to 24°C (75oF) and fan speed of Auto (but only if the set temperature is less than 24°C). If the set temperature is between 24°C and 30°C (75°F – 86°F) while pressing the ECO button, the fan speed will change to Auto, but the set temperature will remain unchanged.
FOR FURTHER INSTRUCTIONS PLEASE SEE THE USER'S MANUAL
Keep that beautiful sunshine outside where it belongs
Follow the links below: https://offset.climateneutralnow.org/footprintcalc and https://footprint.wwf.org.uk/#/
Our premises consist of two separate Luxury Suites away from other nearby tourist accommodations, so our guests enjoy their privacy and social distancing. Their safe stay is funnier with the use of our outdoor SPA with garden view. Guests may have their breakfast either on their private terrace or in the garden.
At our Suites, hygiene and cleanliness have always been prioritized. In addition to the high cleaning standards we already perform, we have taken additional precautionary measures for the new era. We keep a mandatory extension of check-out and check-in duration times between visits (ideally 24 hours). Our Suites can then be thoroughly cleaned, disinfected (advanced steam deep cleaning), and aired through natural ventilation following the Greek Government Health and Safety Guidelines (EODY instructions). Wherever possible, this will involve additional professional sanitization carried out between bookings by government-certified companies using specialist equipment and eco-friendly products.
We have appointed an accredited coordinator for COVID-19 issues (by TÜV AUSTRIA). Personal Protective Equipment (masks, overalls, gloves, goggles) are on-site plus an IR Thermometer. Our cleaning staff are dressed in gowns, hosiery, wear goggles and one-use gloves and masks. Personal Sanitizing items are offered for free to our guests, i.e., hand alcoholic gels and antiseptic wipes.
We schedule room make up every 3 days, including a change of sheets, pillowcases, towels, and bathmats. Used linen is gathered in special bags, and new ones are provided in individual packaging. However, we understand that some clients will prefer to limit to a minimum or exclude the staff's presence entirely during their stay and carry out housekeeping by themselves. Our agent will be delighted to discuss special requests such as this, as well as any others you might have. Please contact them directly.
We rely on you to keep the basic simple personal and respiratory hygiene measures against the transmission of COVID-19 scholastically. We strongly suggest our guests to open frequently the doors and windows of their suite for natural ventilation. Please help us keep our Suites this summer COVID-19 free and healthy with no Coronavirus cases (like you did last summer).
Useful Government and international agency sites links: